Your Fully Integrated Life Support System for Portable Patient Care.
With MOVES® SLC™, warfighters and those at the front lines of extreme care are better equipped for the complexities of the casualty care operating environment, both today and in the future.

Learn more about MOVES® SLC™ capabilities and the demands of future medical battlefield operations.
An Introduction to MOVES® SLC™
Special Operations Equipment
DLA TLS Program SPE8EJ-19-0003
Fire and Emergency Services Equipment
DLA TLS SPE8EH-20-D-0001
CAGE Code: L4049 | DUNS Number: 205151975 | NAICS: 339112, 334510
MOVES® SLC™ NSN 6515-01-706-4036
MADM™ NSN 6515-01-666-9532
Designed for portability and ease of use in extreme conditions, MOVES® SLC™ combines an oxygen concentrator, a unique O2-conserving ventilator, suction, and complete patient monitoring into a single, compact, battery-operated system.
Critical Care Transport
Military Medicine
Disaster Relief Medical Care
Field Hospitals
Remote and challenging environments
Continuity of Intensive Care
MOVES® SLC™ is designed and tested to support en route care during patient transport missions in addition to providing stationary life support capabilities. Whether operated in a helicopter, jet aircraft, ground transport vehicle, or stationary field hospital, MOVES® SLC™ is built to military standards to withstand challenging conditions and maintain care at the highest level – with no disconnections or equipment hand-off across the continuum of care.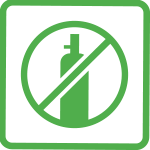 Thornhill Medical's patented circle-circuit ventilator allows a high FiO2 to be maintained with low flow O2 as the patient rebreathes their exhaled O2. In combination with the integrated oxygen concentrator, MOVES® SLC™ can effectively eliminate the need to carry heavy, bulky, and dangerous high pressure O2 cylinders. This innovation reduces the cube and weight of current portable systems by over 70%, making forward-deployed medical personnel more mobile and efficient, ultimately improving patient outcomes in austere and challenging environments.
Simplicity, Efficiency and Value
MOVES® SLC™ simplifies patient care, as patient monitoring, mechanical ventilation, suction and oxygen concentration, and pulse oximetry functions are controlled through a single durable and rugged device, with a single user interface. This is all powered by battery or a single external power source. This reduces the cube and weight of current portable systems by over 70% and allows attending healthcare providers complete access to the patient while requiring less maintenance, training, a more efficient setup and tear down, and streamlined hand-off.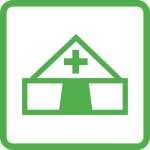 Since 2017, MOVES® SLC™ has been deployed by military medical teams in field conditions, providing primary life support care for forward surgical teams and medical missions operating in extreme weather conditions and challenging environments. These armed forces have reported that MOVES® SLC™ relieved their logistical burden of transporting multiple devices and compressed oxygen cylinders as the field surgical suite changed location, thus enhancing their mobility and operational efficiency.
How can we help you?
Contact Our Team.